2019 - The step up to GP2
After spending the last three seasons on a Moto3 standard class bike, this season I will step up into the British GP2 Championship alongside the Case FTR Moto / Spirit Motorcycles team! It's a huge step forward in my racing, allowing me to continue my progression on a larger Grand Prix motorcycle. The class will race alongside the highly competitive British Supersport Championship, which will mean I have a fantastic opportunity to progress and understand the Moto2 bike!
I have a small but excellent team behind me this year, allowing me to learn the new bike! It's a fantastic opportunity for me, but also one that will push my fitness and strength to the max. The motorcycle now weighing in at 140kg and three times the power of my previous bike means that it will be much harder, but it's something I am working hard to improve on!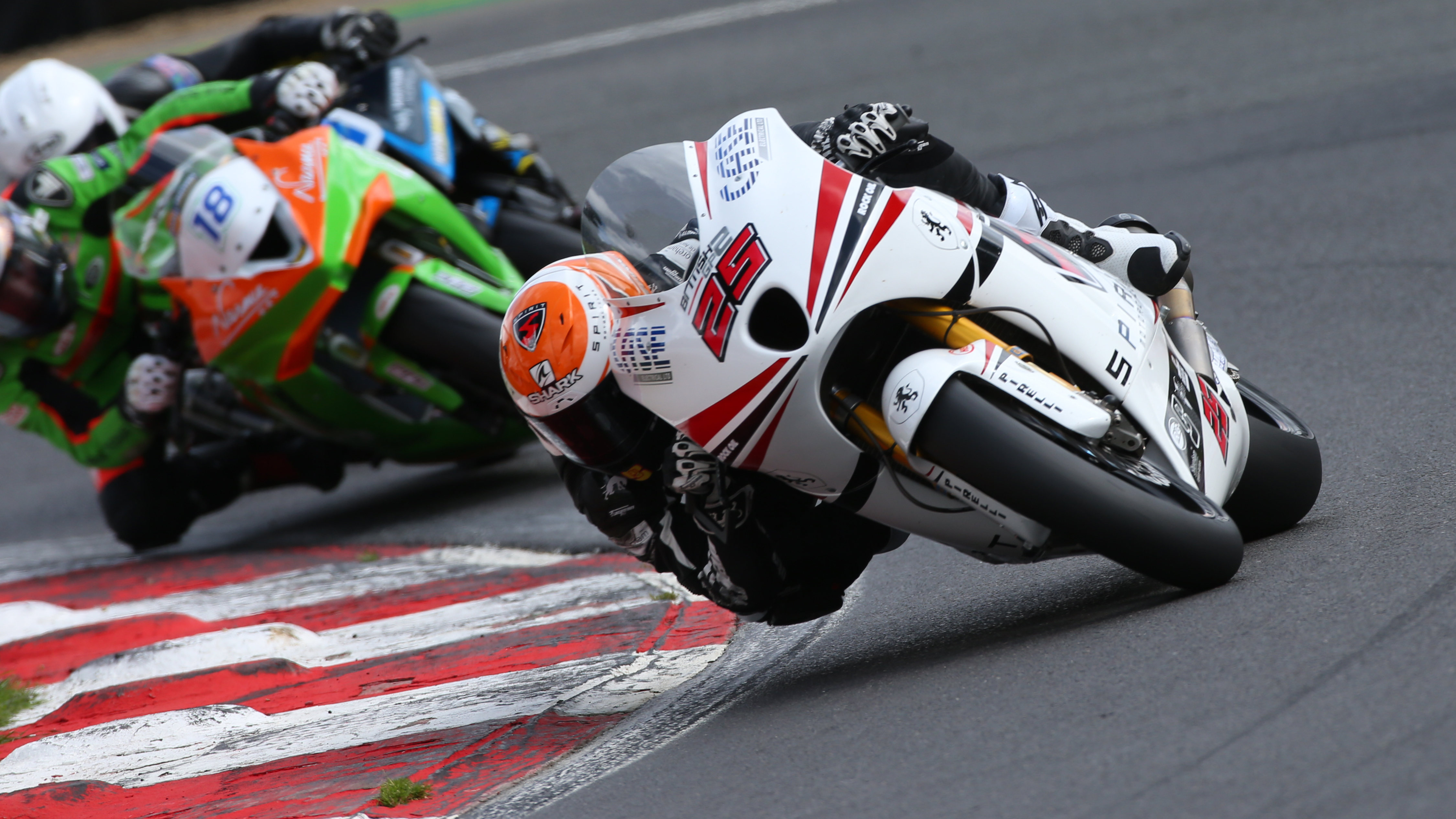 R1 - Silverstone
Friday 19 / 21 April R2 - Oulton Park
Saturday 4 / 6 May
R3 - Donington Park
Friday 24 / 26 May
R4 - Brands Hatch
Friday 14 / 16 June
R5 - Knockhill
Friday 28 / 30 June
R6 - Snetterton 300
Friday 19 / 21 July R7 - Thruxton
Friday 2 / 4 August
R8 - Cadwell Park
Friday 16 / 18 August R9 - Oulton Park
Friday 6 / 8 September R10 - Assen
Friday 20 / 22 September
R11 - Donington Park
Friday 4 / 6 October
R12 - Brands Hatch
Friday 18 / 20 October
Championship position:
5th